IN MEMORIAM
Professor Rhoda Unger died April 19, 2019, in in Concord, Massachusetts, after a short illness. Social Psychology Network is maintaining this profile for visitors who wish to learn more about Professor Unger's work.
Please see below for more information:
Rhoda Unger is a professor emerita of psychology and has written or edited nine books on the psychology of women and gender as well as more than 65 articles and book chapters. She has also published several recent articles on political psychology. Unger has received many awards for her work, including the first Carolyn Sherif memorial lectureship from the Society for the Psychology of Women and distinguished career awards from the Committee on the Psychology of Women and the Association for Women in Psychology. In 2007 she was awarded the Gold Medal for Lifetime Achievement in Psychology in the Public Interest from the American Psychological Foundation.

Unger has been president of the Society for the Psychology of Women and the Society for the Psychological Study of Social Issues (divisions of APA). From 2000-2006 she was the inaugural editor of the electronic and print journal Analyses of Social Issues and Public Policy (ASAP).

Professor Unger has also been a Fulbright Senior Scholar at the University of Haifa in Israel, a Visiting Fellow for the British Psychological Society, and a Noted Scholar at the University of British Columbia.
Primary Interests:
Culture and Ethnicity
Gender Psychology
Person Perception
Political Psychology
Note from the Network: The holder of this profile has certified having all necessary rights, licenses, and authorization to post the files listed below. Visitors are welcome to copy or use any files for noncommercial or journalistic purposes provided they credit the profile holder and cite this page as the source.
Image Gallery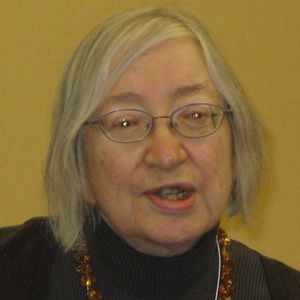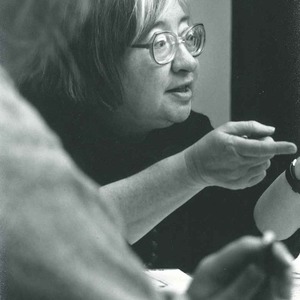 Books:
Crawford, M., & Unger, R. K. (2004). Women and gender: A feminist psychology (4th ed.). New York: McGraw-Hill.
O'Leary, V. E., Unger, R. K., & Wallston, B. S. (Eds.). (1985). Women, gender, and social psychology. Hillsdale, NJ: Erlbaum.
Unger, R. K. (Ed.). (1989). Representations: Social constructions of gender. Sponsored by SPSSI. Amityville, New York: Baywood Publishing Co.
Journal Articles: